Black Lodge

Angela Bidak | Braden Bandel | Erica Mao | Jesse Genepi | Nate Flagg | Ragini Bhow | Raya Terra | Rexy Tseng

03–17–2023 to 05–06–2023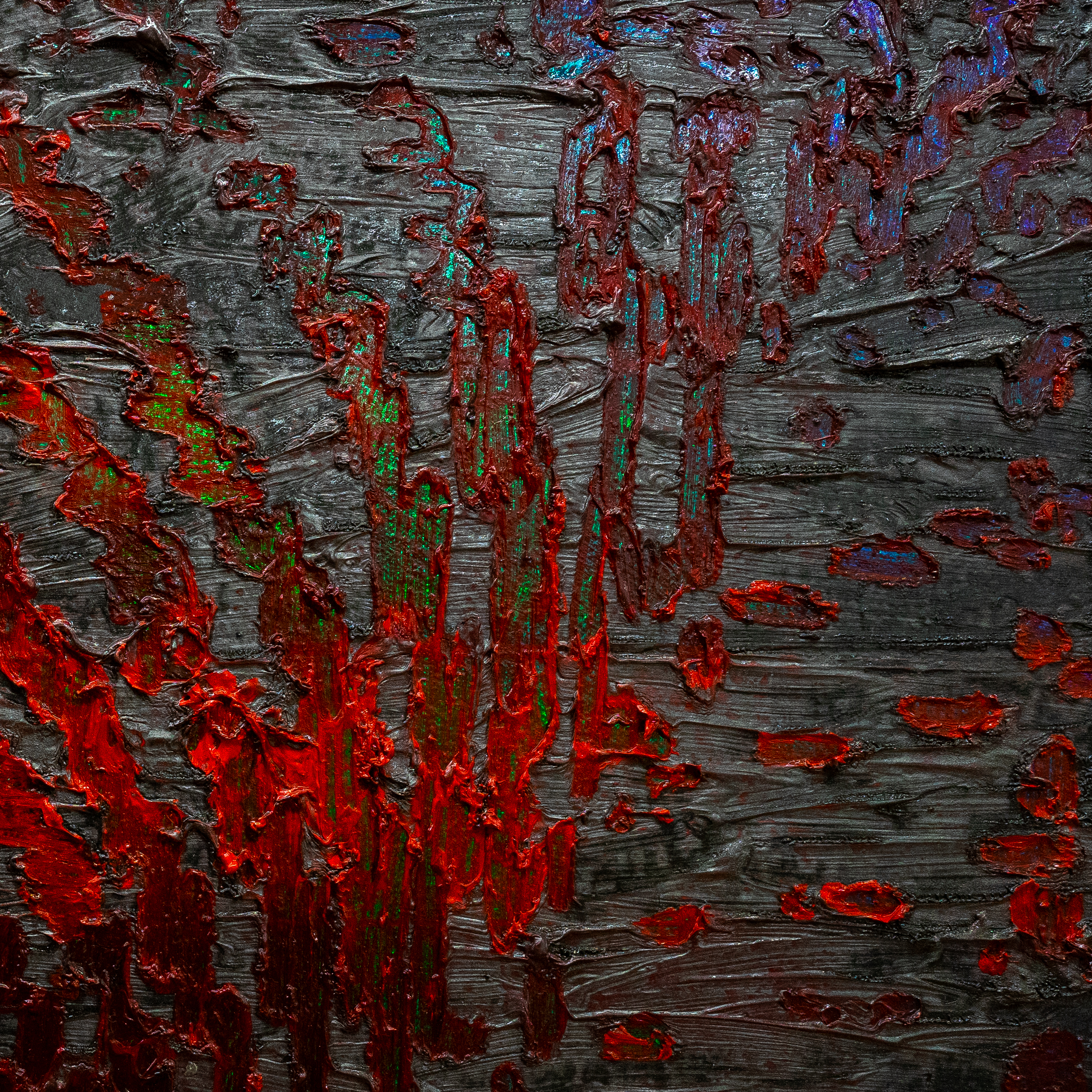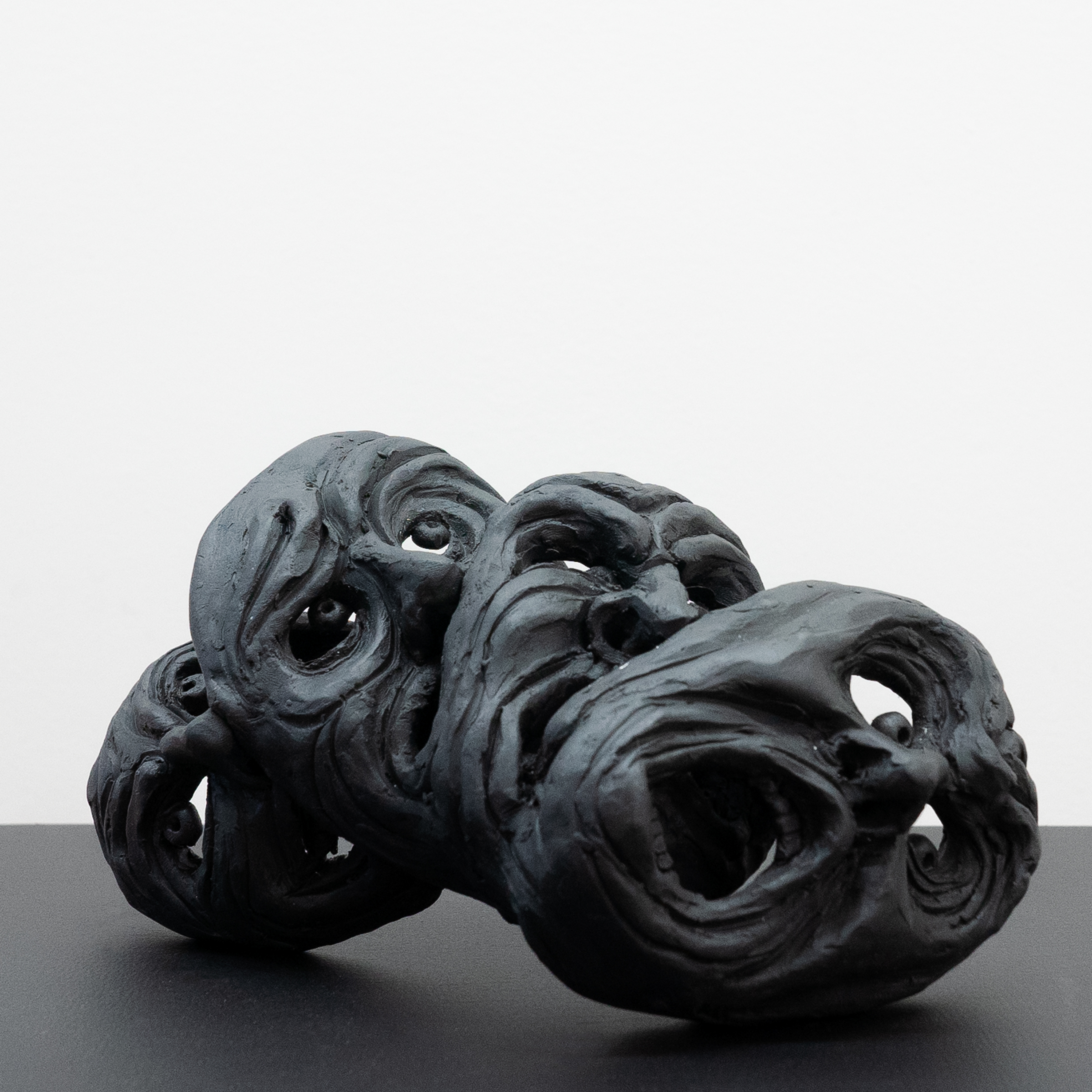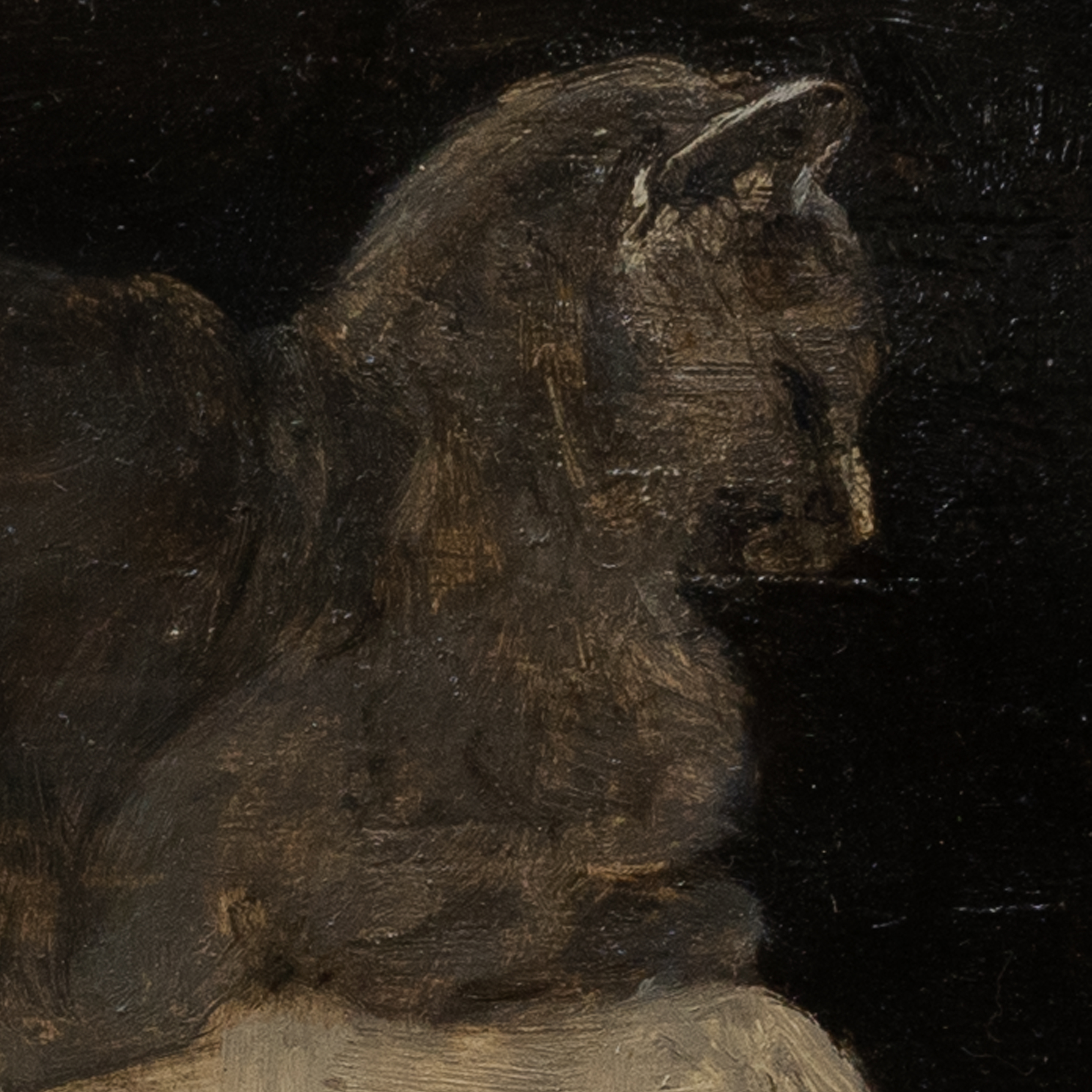 checklist
here
island gallery is pleased to present a group show titled, Black Lodge, with works by by Angela Bidak, Braden Bandel, Erica Mao, Jesse Genepi, Nate Flagg, Ragini Bhow, Raya Terran and Rexy Tseng. This is part one of a two part exhibition with the second half titled, White Lodge.
The show draws its title from David Lynch's Twin Peaks series where the Black Lodge is mythologized as a place of "dark forces that pull on this world. A world of nightmares. Shamans reduced to crying children, angry spirits pouring from the woods, graves opening like flowers."
---
Nate Flagg
(b. 1989 in New York, NY) received his MFA in 2016 in Painting/Printmaking from Yale School of Art (New Haven, CT) and his BA in Anthropology in 2011 from Reed College (Portland, OR). Nate is an interdisciplinary artist working across practices of drawing, animation, installation sound, and performance. His work explores language's continuous, mysterious mutation as it travels between sound, space and the minds of its speakers and interpreters. All works are composed in an invented language created by the artist. Recent exhibitions and performances include: Cwacacaminshin / Songs, Elma (Brooklyn, NY), Yiawwiyi / 风物 / Current Matter, Galerie Dengyun (Shanghai, China), So Close, Yet So Far, Printed Matter/Swiss Institute (New York, NY), C.H.A.D., Ashes/Ashes (New York, NY), and The Language Invention Workshop, Foxy Production (New York, NY). Nate lives in New York City and teaches Drawing and Time-Based Media at Pratt Institute in Brooklyn, NY and SUNY Fashion Institute of Technology.
Angela Bidak
(b. 1991) is a painter working between formal abstraction and representational narratives, using transparencies to blur depictions of abuse and tenderness embedded within miasmatic fields of color. Balancing the humor of exaggerated baroque grotesquery with the horror of idealized nostalgia, Bidak depicts images from within the dissociated, exploited and alienated mind. Angela Bidak graduated with her BFA from The School of the Art Institute of Chicago in 2013, attended Bard MFA from 2019 to 2021, and is currently a MFA candidate at the Mason Gross School of the Arts at Rutgers University with an expected graduation of May 2024.
Ragini Bhow
(b. 1991) lives and works in New York and is from Bangalore, India. She works between painting and sculpture. She received her MFA from the University of New Mexico in 2020 and her BFA from the University of Minnesota in 2013. She has had solo presentations of her work at Rubber Factory (New York City), 1415 Gallery (Albuquerque), VITRINE (Albuquerque), 1.ShanthiRoad (Bangalore, India). Her work has participated in group exhibitions at Island (New York City), Future Fair (New York City), Gallery (Albany, NY), Tamarind Institute (Albuquerque), Kleine-Humboldt Galerie (Berlin), Galerie Mirchandani & Steinruecke (Mumbai, India), UNM Art Museum (Albuquerque), Gallery SKE (Bangalore, India), Kunstpavillon im Alten Botanischen (Munich). Her upcoming solo show "444" will open at Tiger Strikes Asteroid New York in April 2023.
Raya Terran
(b. 1996) is from California, Oregon, Philadelphia, and a number of other places. She received her bachelor's degree from The Cooper Union School of Art in 2019, and now she lives in Brooklyn. In 2020, she had her first solo exhibition at the Rubber Factory, which opened just before the city shut down. In 2021, she had a solo exhibition at the Yossi Milo Gallery.
Braden Bandel
(b. 1991, Kansas City, MO) is a visual artist whose work takes the form of paintings and drawings that explore themes of liminality, sublimity, fantasy, and the landscape. He graduated from the Kansas City Art Institute with a BFA in Painting in 2016 before moving to Providence, RI where he attended the Rhode Island School of Design, earning an MFA in 2020. His work has been exhibited at venues throughout the U.S., including Gelman Gallery in Providence, RI; Island Gallery in New York, NY; Ortega y Gasset Projects in Brooklyn, NY; 1969 Gallery in New York, NY; Field Projects in New York, NY; Verum Ultimum in Portland, OR; Vulpes Bastille in Kansas City, MO; and the Missouri Humanities Counsel in Kansas City, MO. He currently lives and works in Brooklyn, NY.
Jesse Genepi
(b. 1995) lives and works in Los Angeles, CA. Genepi's paintings take influence from fantasy, science fiction, esotericism and visionary art histories. Working through a digital collage tradition rooted in the cut up technique – his syncretic painting process pays reverence to cosmology, philosophy, and alchemical processes; with the intention of generating an encoded visual lore. These emergent thought forms are deployed into the physical world as densely layered paintings that warp light and space. Employing micro/macroscopic constants as visual metaphors, Genepi depicts the collapsing and colliding nature of human relationships and emotions; in an imagined thought space. Closer examination reveals a landscape of saturated colors, metallic sheen, and an accumulation of additive and subtractive marks. Viewers are presented with an active viewing experience that oscillates between a physical painted surface and an illusionary depth created through forced perspectives. Recent exhibitions include "Black Lodge" at Island Gallery, NYC, "The Marble Mouth Oracle" at Below Grand, NYC and "Where With All" at the Manetti Shrem Museum of Art in Davis, CA Genepi recently completed an artist residency at Art House San Clemente, San Clemente, CA, a forthcoming exhibition will be presented in 2023.
Erica Mao
(b. 1994, Columbia, MD) is best known for her atmospheric layered paintings that stitch together disparate spaces into alternate realities. Depictions of wild, imaginative landscapes explore the feelings of fear, tension, and suspense by following the path of her characters as they weave their way in and out of the narrative. Mao received her BFA from Parsons School of Design, NY, in 2016, and her MFA from Columbia University, NY, in 2020. In 2022, Mao was in a two person exhibition with Robert Zehnder at Rachel Uffner Gallery, New York, NY. Recent exhibitions include Sea View, Los Angeles, CA; Embajada, San Juan, PR; Everyday Gallery, Antwerp, Belgium; North Loop, Williamstown, MA; Anat Ebgi, Los Angeles, CA; and NADA House, Governors Island, New York, NY. Mao currently has a forthcoming solo exhibition at Rachel Uffner Gallery, New York, NY. Mao currently lives and works in Ridgewood, Queens.
Rexy Tseng
(b. 1986) is a visual artist who works primarily in painting and installation. His art practice derives from the dark humor and unrequited desires found within contemporary living conditions. Blurring human forms and objects, Tseng's works press sensations against logic. By expanding on intimate observations, Tseng stages the unresolved past with possible futures, where he addresses personal politics, technological flaws, traumas, and emotional residues. Born and raised in Taipei until the age of thirteen, Tseng relocated to upstate New York to further his education. He received a BFA from Carnegie Mellon University in 2009, he withdrew from MFA at UCLA in 2012, and he withdrew from MFA at University of Oxford in 2017. Between degrees, Tseng worked as a software engineer in San Francisco, Los Angeles, and New York. Tseng has exhibited in Armenia, China, Denmark, Finland, Germany, Hungary, Iceland, Italy, Japan, Lithuania, Russia, South Korea, Taiwan, the U.K., and the U.S.. He has received awards and recognition from Allegro Prize, Charlottenborg Foundation, Li Chun-Shan Foundation Visual Art Awards, Taipei Art Awards, Tomorrow Sculpture Awards, and others. Tseng has participated in artist residencies internationally, including Anderson Ranch Arts Center, Bemis Center for Contemporary Arts, Cite internationale des arts, National Museum of Modern and Contemporary Art (Korea), Sichuan Fine Arts Institute, and more.